It's no news that the feud between two former Plantashun Boiz members; Blackface & 2face, has taken an entirely new turn as the former released a diss track titled "War" to blast 2face yesterday.
Since the release of the diss track, Nigerians have taken to social media to air their views and express their opinions on the track. On the track, Blackface accused 2face of being gay as well as using serious derogatory remarks to describe the legendary singer.
This move by Blackface has seen him receive loads of backlash from music fans on social media. See some of the reactions below: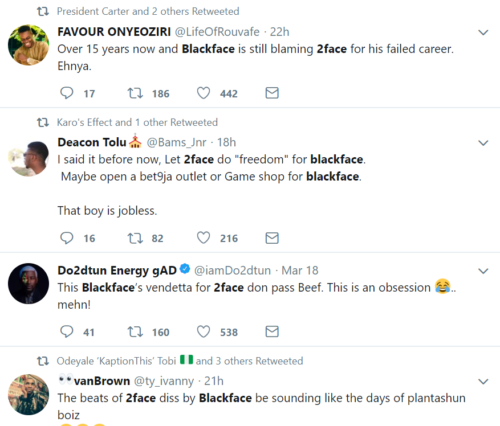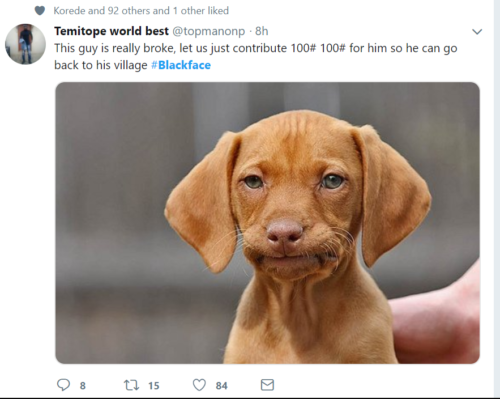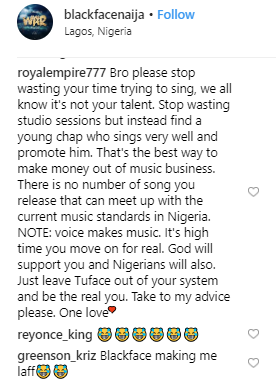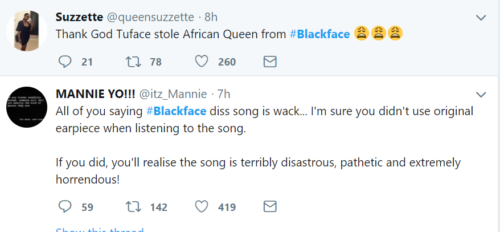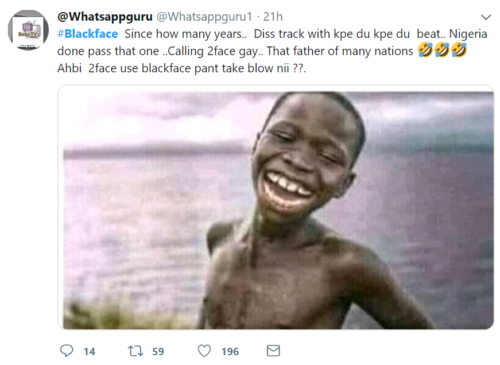 ---
Posted by
gobrowseam
on 19 Mar 2019, 4:39 PM
Category: entertainment
Tags: @Blackface's, @Diss, @Track, @To, @2face, @Already, @Causing, @Chaos, @On, @The, @Internet, @||, @See, @Fans', @Reaction
COPY THE LINK BELOW AND SHARE TO YOUR FRIENDS ON FACEBOOK,TWITTER,
INSTAGRAM,WHATSAPP. ETC...
no comment